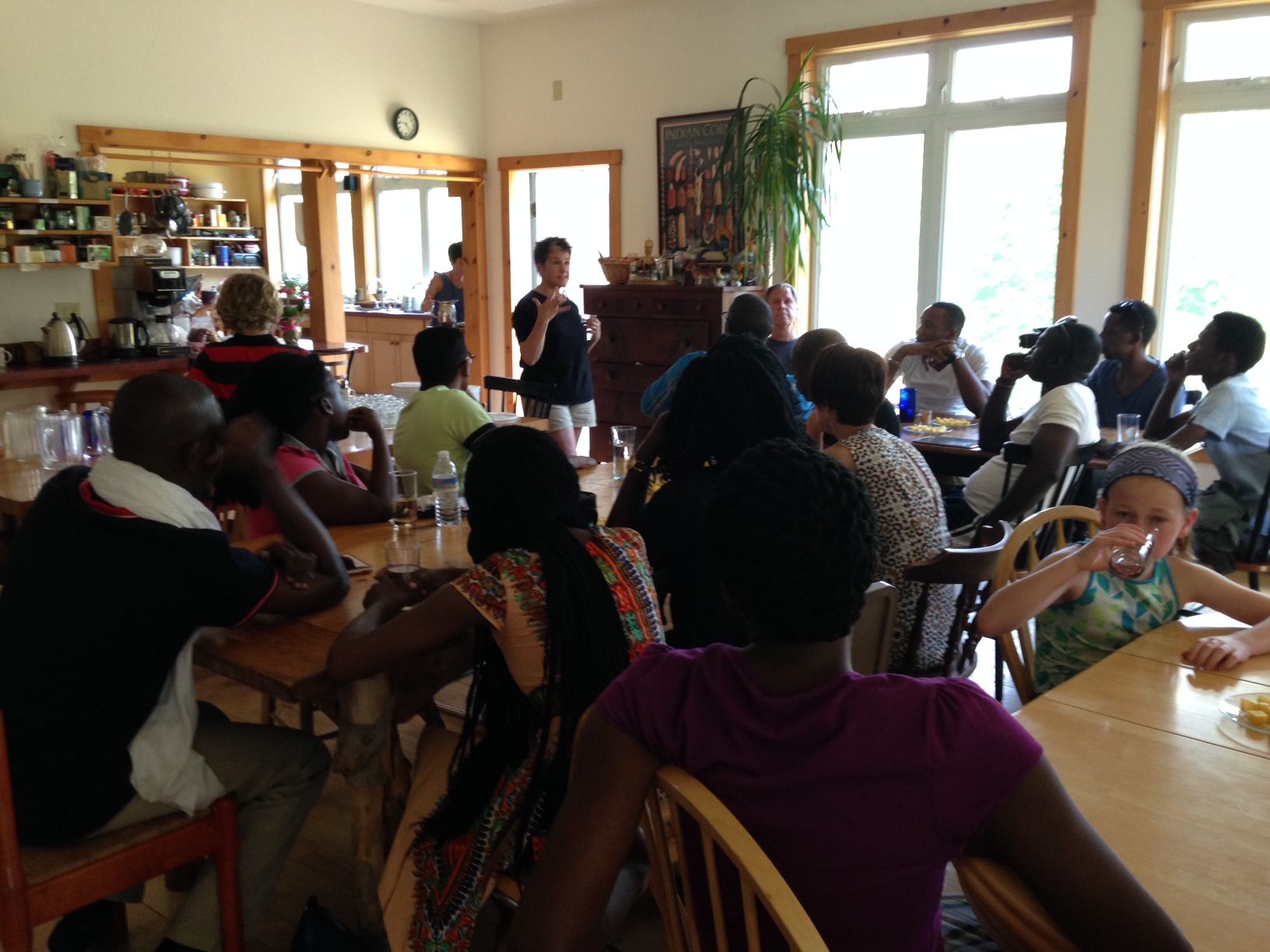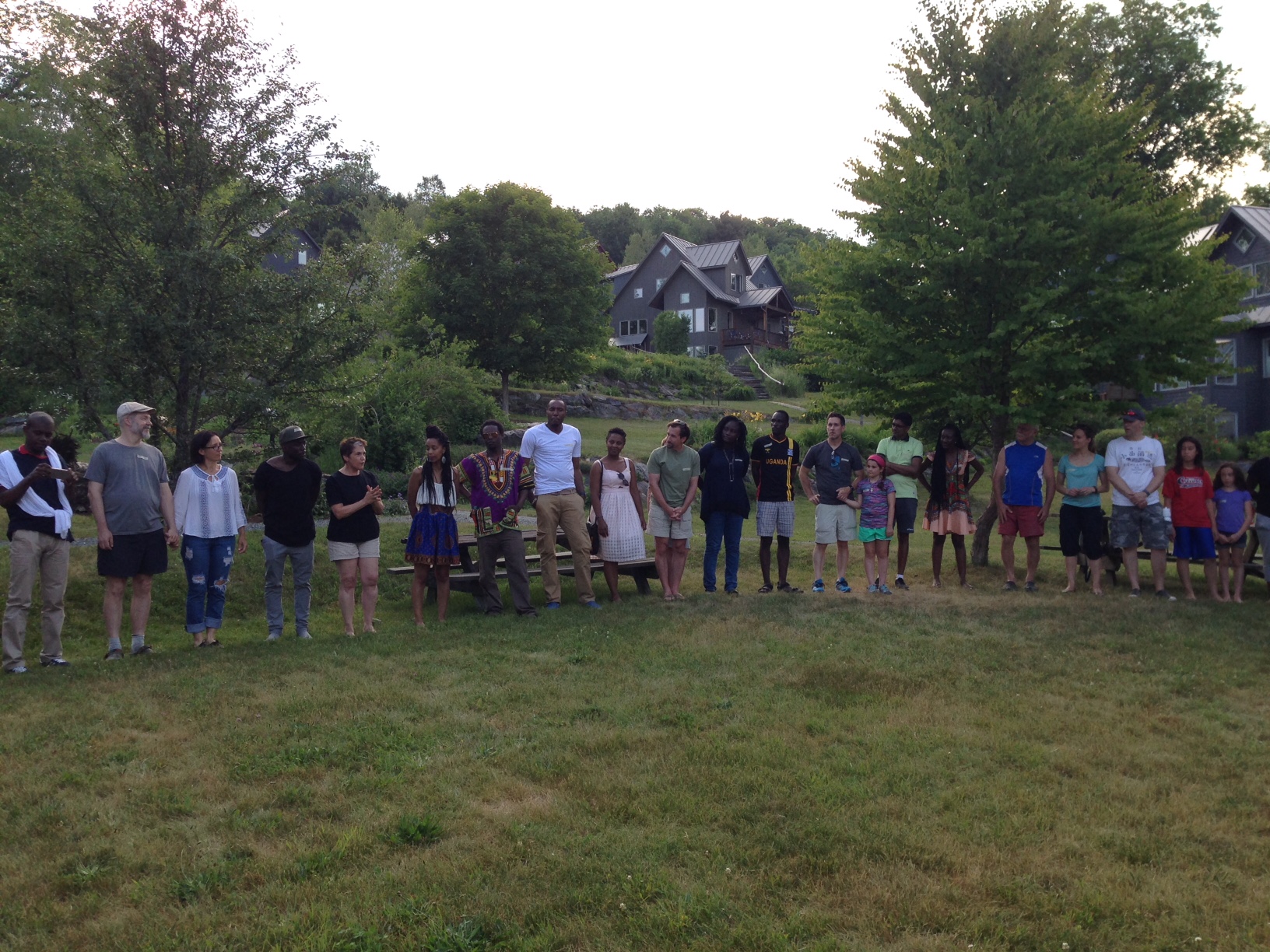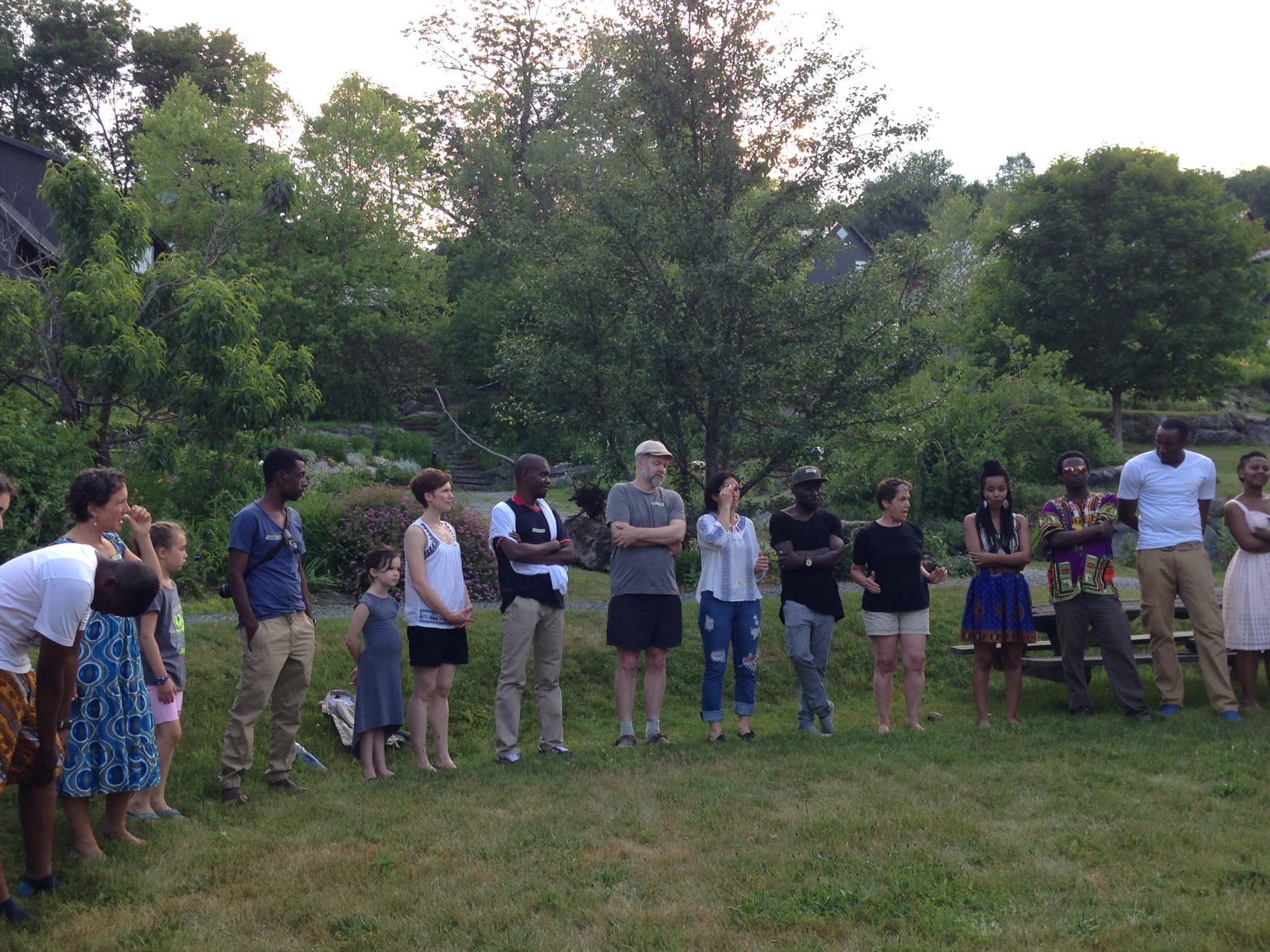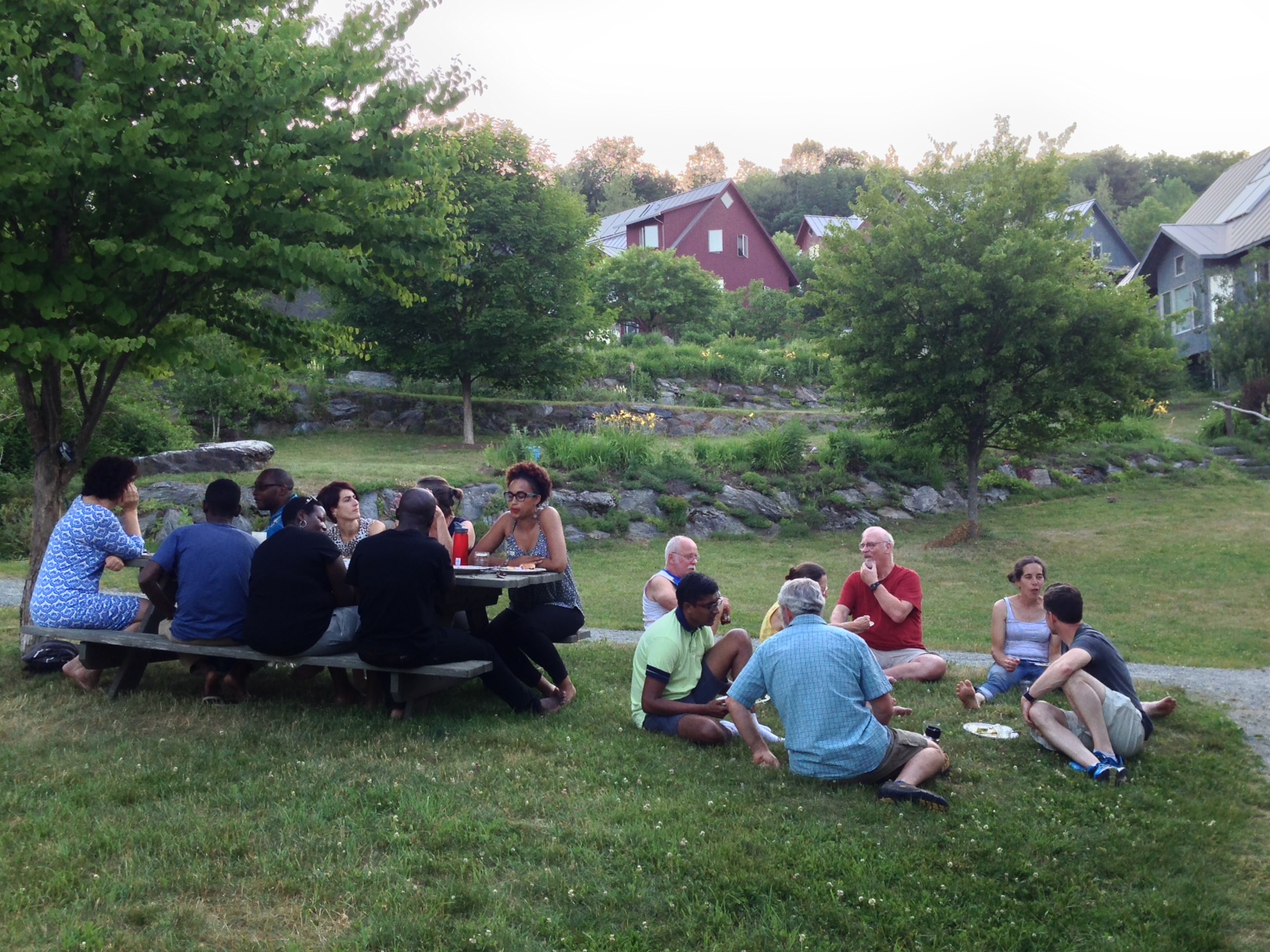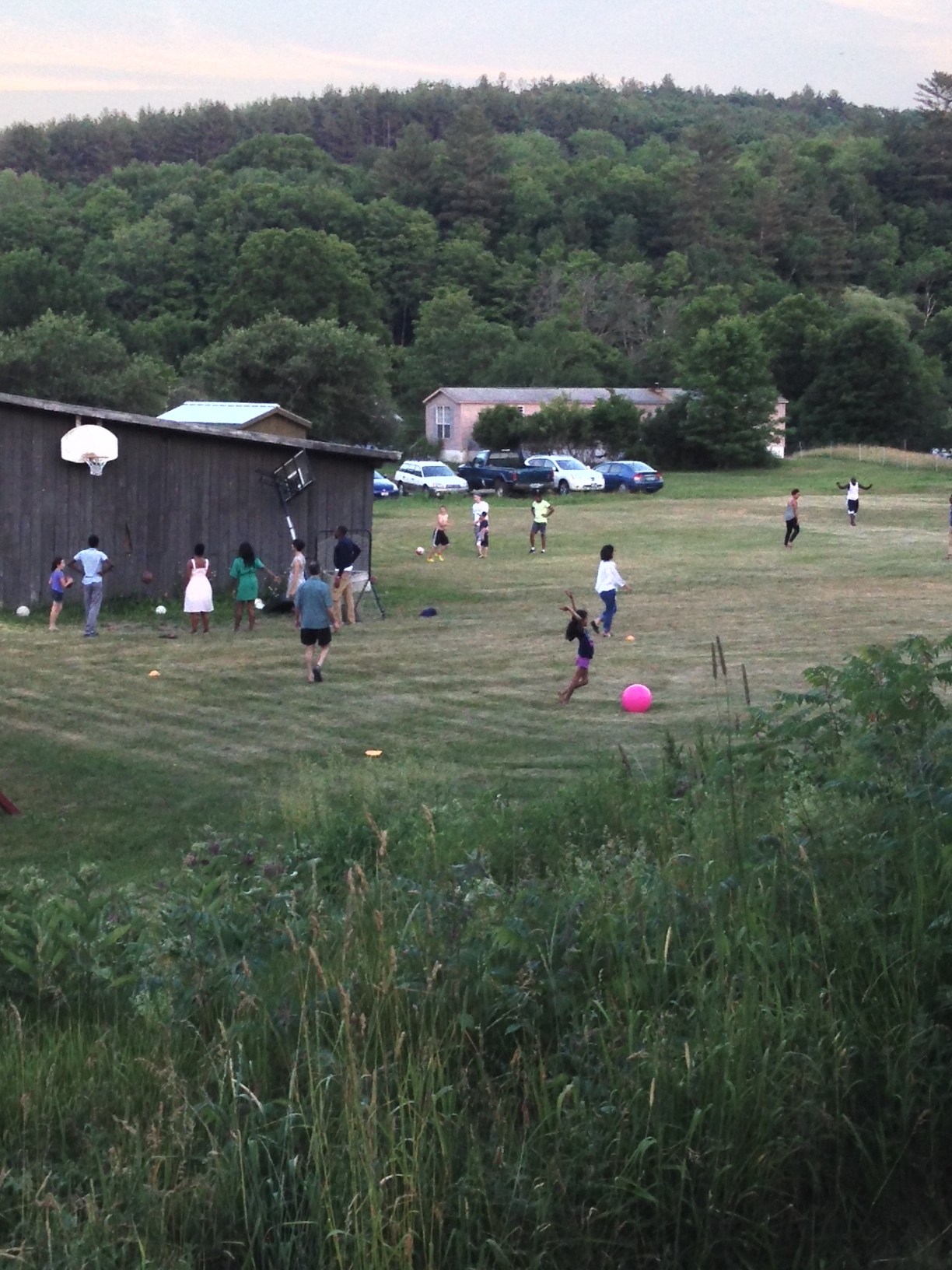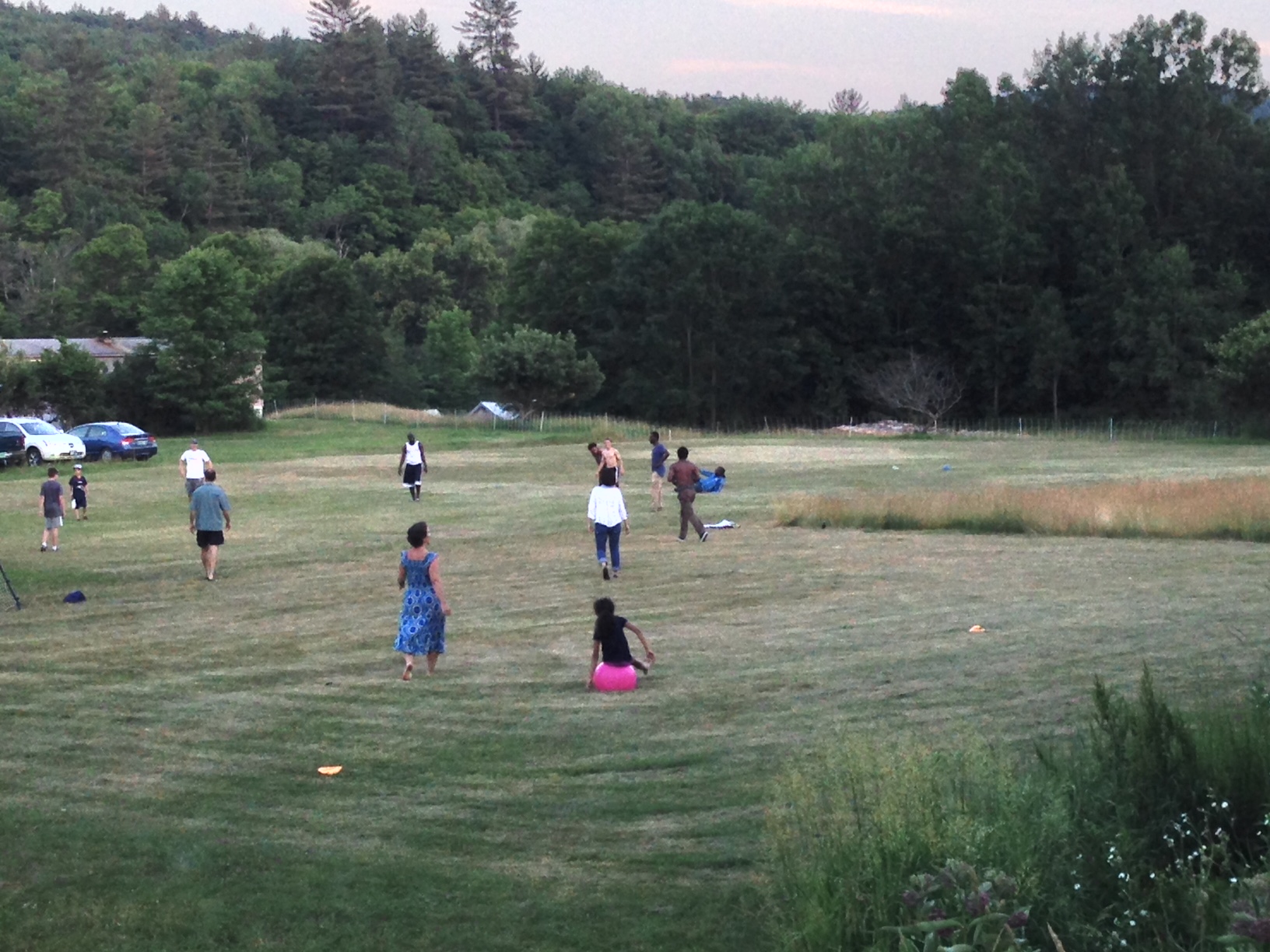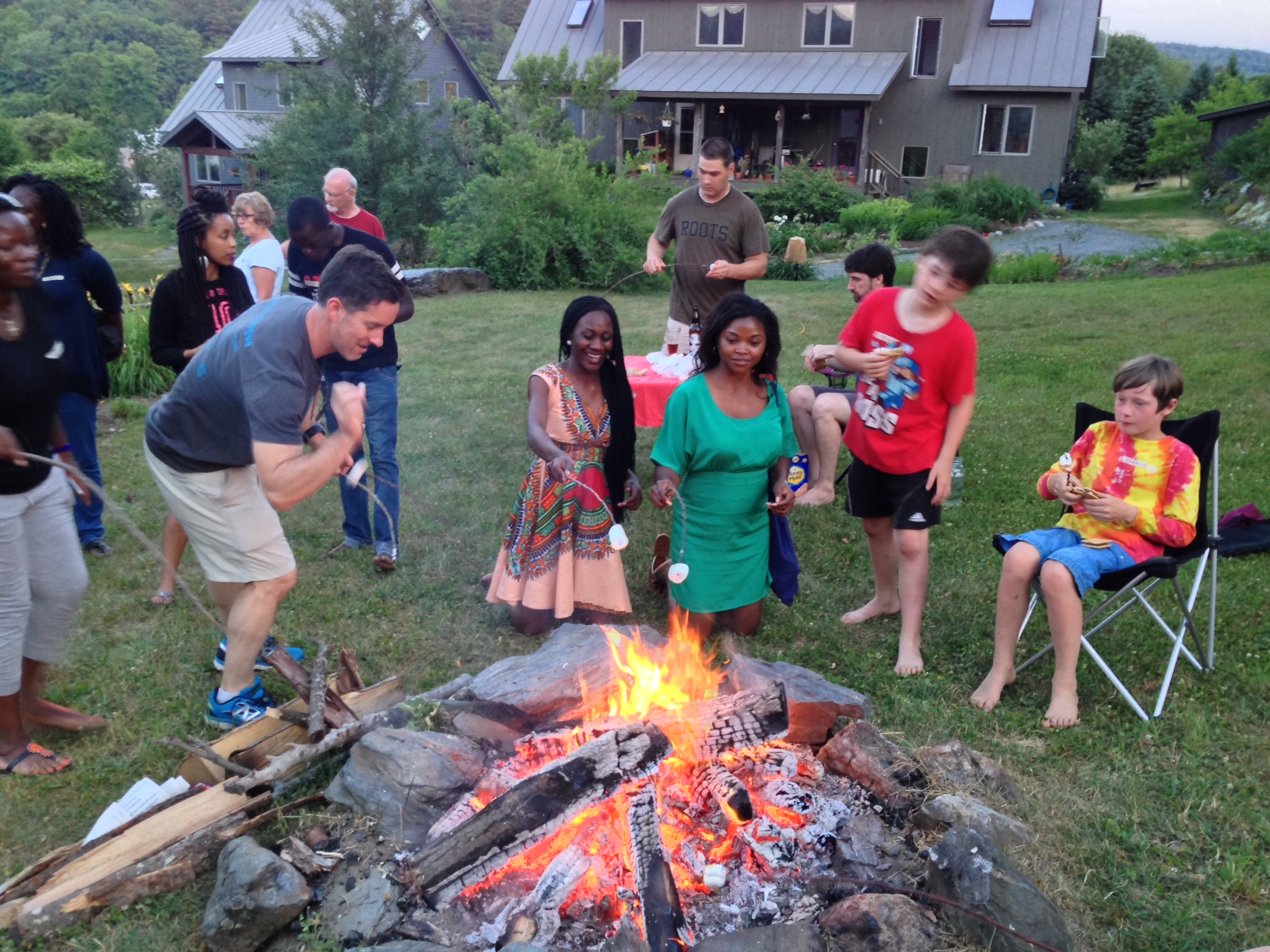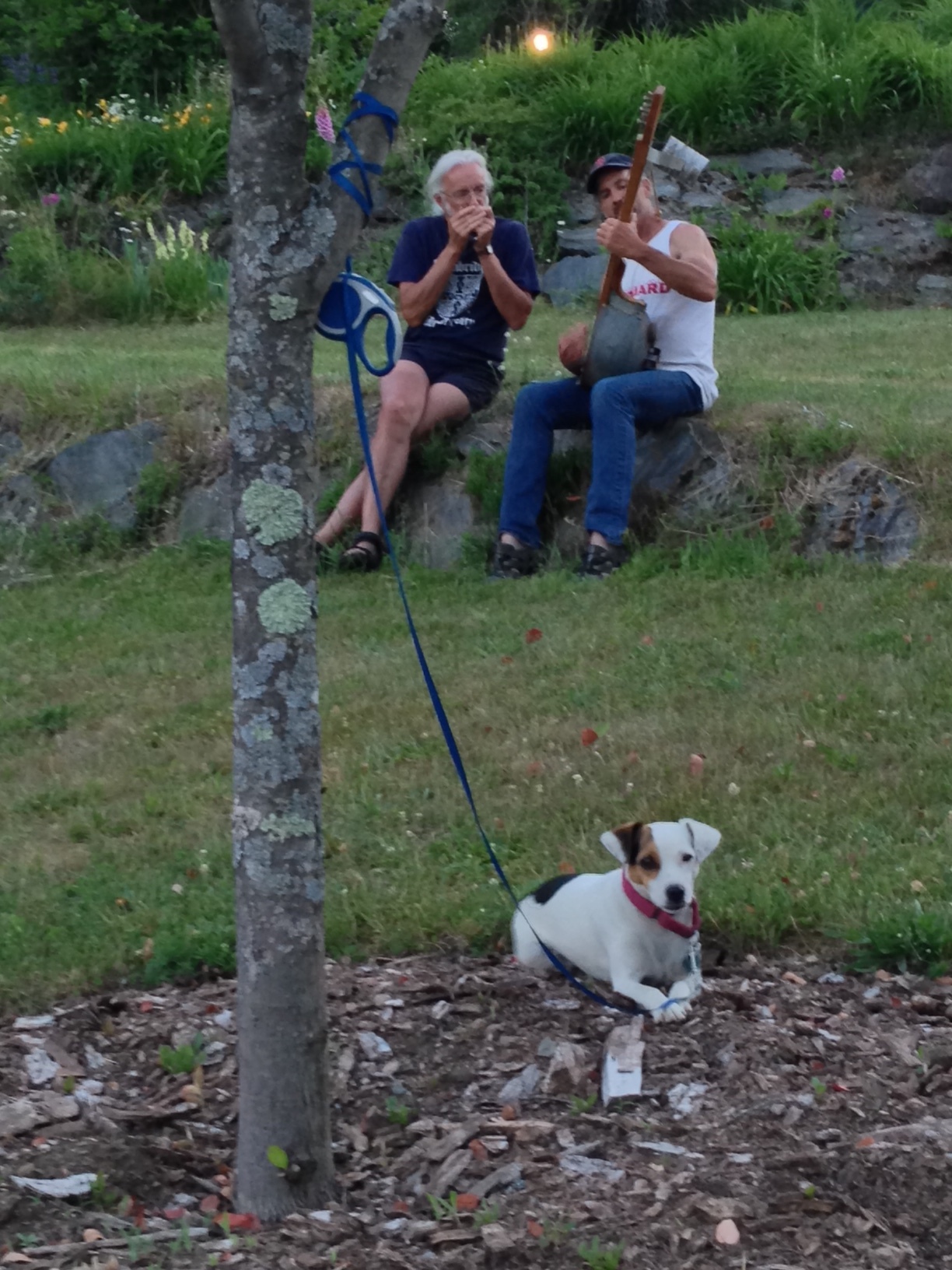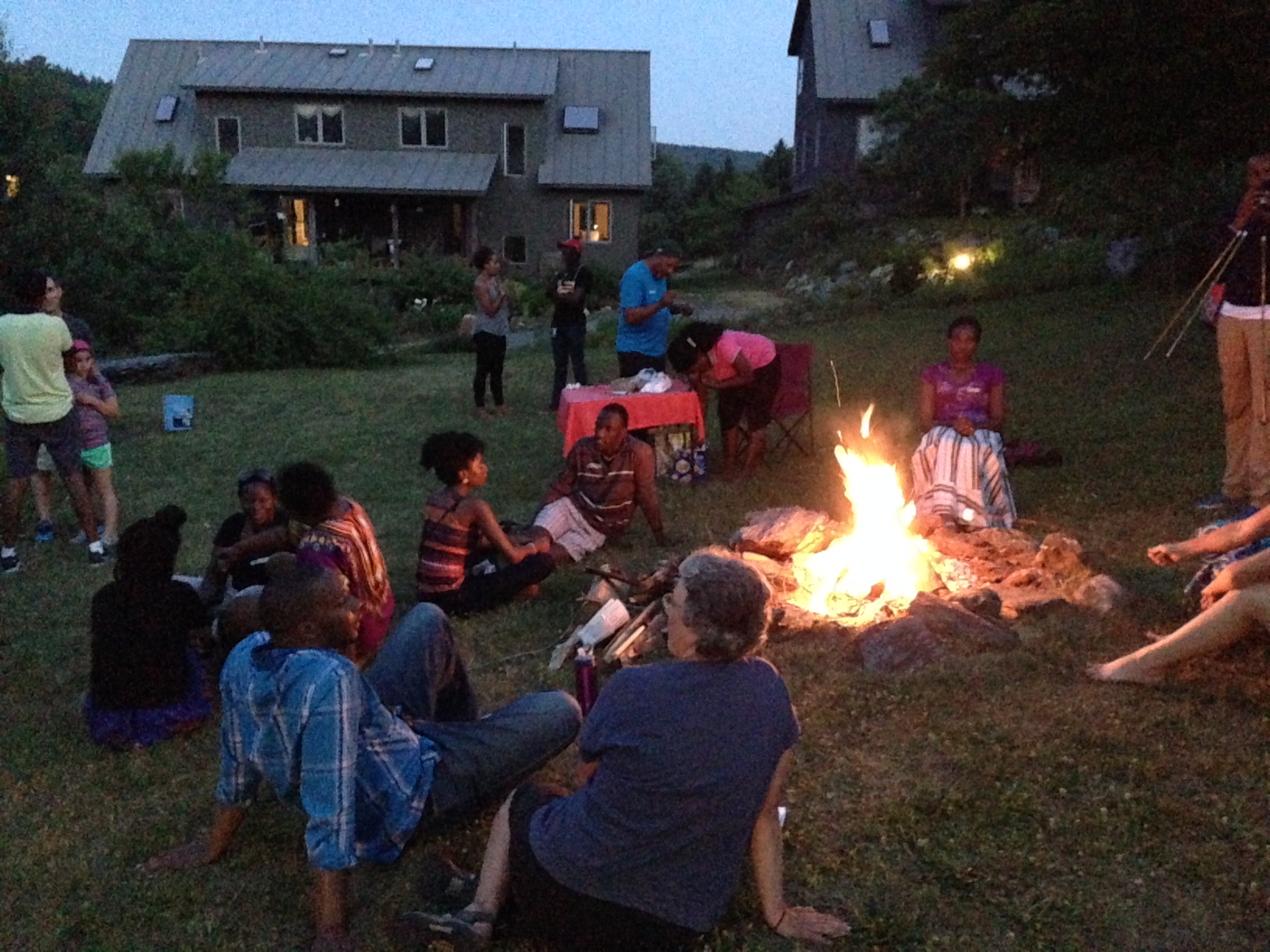 Around 30 Fellows from the President Obama Young African Leaders Initiative (YALI) came to Cobb Hill for an afternoon and evening of tours, conversations, soccer, a barbecue, s'mores by the campfire and a bit of music. There were close to 80 people in attendance, between Cobb Hill families, YALI Fellows and YALI administrators from Dartmouth. It was fabulous to see our Cobb Hill kids in deep conversation with the Fellows, or watch the impromptu, multi-generational soccer game. YALI Fellows got to taste Cobb Hill cheese and frozen yogurt. It was a blast introducing them to maple syrup and explaining that it is made from the sap of trees. YALI Fellows brought their own treats to share, including grasshoppers!
Fellows shared their interests and heard about life a Cobb Hill. There were great conversations about conflict resolution, governance, small-scale farming, green building and energy systems, and our small businesses.
After dinner, we sat around the fire pit. The kids taught the YALI Fellows how to roast a marshmallow and make a s'more. People brought out instruments and shared a love of music.
It was an extraordinary day.